Privacy policy brings Google to Europe
Friday, July 11, 2014
NEW YORK TIMES. London, 10 July 2014. Google is about to start a grand tour of Europe, writes NYT correspondent Mark Scott.The search engine company will soon send a group of executives and legal experts, including the company's executive chairman, Eric E. Schmidt, around the region to explain Google's stance on online privacy.
The series of meetings, which is expected to start as early as September and last up to nine months, will form part of the company's response to a recent European court ruling that gives people the right to ask that links about themselves be removed from certain Internet searches.
International PR firms agree to stop abusing Wikipedia
Wednesday, June 18, 2014
Some of the biggest PR companies in the world have signed a collective pledge to abide by the policies of Wikipedia after a "sock puppet" scandal in which spin doctors manipulated references to their clients on the site, according to Ian Burrell writing in the Independent.

Late last year Wikipedia named and shamed a Texas company after discovering that 300 so-called "sock puppet" accounts – created using false identities – could be traced to the same firm.

The company, Wiki-PR, was issued with a "cease and desist" warning by lawyers acting for the Wikimedia Foundation, the charitable organisation behind the giant volunteer-authored site which contains more than 30 million articles in nearly 290 languages.

Eleven leading top PR frims, including Ogilvy & Mather and Edelman, produced a statement yesterday in which they promised to "abide" by the "fundamental principles guiding Wikipedia".
Google and US universities cleared to copy books without seeking authors' permission
Wednesday, June 11, 2014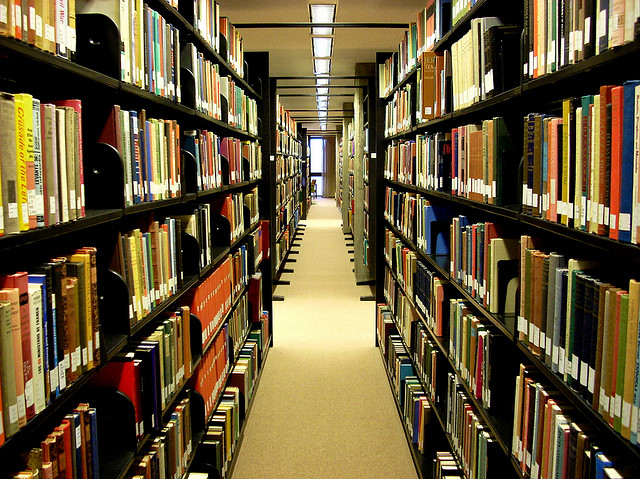 According to David Kravets, writing on the Ars Technica website, 'a federal appeals court (in the US has) ... upheld the right of universities, in conjunction with Google, to scan millions of library books without the authors' permission.
'The 2nd US Circuit Court of Appeals, ruling in a case brought by the Authors Guild and other writers' groups, argued that the universities were not breaching federal copyright law, because the institutions were protected by the so-called "fair use" doctrine. More than 73 percent of the volumes were copyrighted.
The guild accused 13 universities in all of copyright infringement for reproducing more than 10 million works without permission and including them in what is called the HathiTrust Digital Library (HDL) available at 80 universities. The institutions named in the case include the University of California, Cornell University, Indiana University, and the University of Michigan.'
Don't Spy on Us
Friday, May 23, 2014
Join the Don't Spy On Us coalition on Saturday 7th June for the biggest privacy event of the year.
It will be one year since Edward Snowden revealed the NSA and GCHQ's mass surveillance. To mark the anniversary, the Don't Spy On Us coalition is bringing together a host of incredible speakers in London's Shoreditch Town Hall for a day-long event.

With Cory Doctorow, Alan Rusbridger, Stephen Fry, Jimmy Wales, Bruce Schneier and many more to be confirmed, this really is an event not to be missed.
US tech companies agree to pay workers $324 million in wage-fixing settlement
Friday, May 2, 2014
REUTERS. San Francisco. 24 April, 2014. Four major tech companies including Apple and Google have agreed to pay a total of $324 million to settle a lawsuit accusing them of conspiring to hold down salaries in Silicon Valley, sources familiar with the deal said, just weeks before a high profile trial had been scheduled to begin.
Tech workers filed a class action lawsuit against Apple Inc, Google Inc, Intel Inc and Adobe Systems Inc in 2011, alleging they conspired to refrain from soliciting one another's employees in order to avert a salary war. They planned to ask for $3 billion in damages at trial, according to court filings. That could have tripled to $9 billion under antitrust law.
Is it or isn't it?
Tuesday, April 22, 2014
European media tycoon attacks Google, Facebook
Friday, April 18, 2014
Original story: http://www.bbc.co.uk/news/technology-27063372
BBC NEWS. London, 17 April 2014. The boss of one of Europe's largest media companies has strongly criticised Google in an open letter printed in a German newspaper.
Mathias Dopfner, chief executive of Axel Springer (pictured), says his company is afraid of Google and its power.
He also asks in the letter, addressed to Google boss Eric Schmidt, whether Google intends to create a superstate where anti-trust and privacy laws don't apply.
Google has not commented on the letter.
Top US tech companies formed employer cartel on wages and salaries
Thursday, January 16, 2014
THE REGISTER. London. 16 January 2014. Employees at top Silicon Valley companies can sue bosses accused of entering a secret pact that kept salaries down, a judge in California has ruled.
The lawsuit claims that between 2005 and 2007 Apple, Google, Intel, Adobe, Intuit, Pixar and Lucasfilm entered into non-compete agreements to end the practice of poaching of staff with promises of fatter paychecks and other benefits. Five software engineers sued after a Department of Justice investigation unearthed evidence of recruitment shenanigans.
The accused firms sought to have the case dismissed – a request denied on Wednesday by Judge Lucy Koh.
---
Other stories
SumOfUs's lesson for new unionism
UGC checking - the latest growth area for journalism
The workers united give Amazon an Xmas present
Sir Tim launches citizens' web campaign
US blogger jailed in libel case
Google Books ruling challenges copyright law
Journalism leaders review the industry
The internet and the law conference, 26 October
---
Calendar
Miscellany
Links
Media Tech News
Journalism.co.uk